The 1st International Joint Meeting of Global Environment and Energy Course (GU-GLEE) (Dec. 17-18, 2014)
2015.04.30
Gifu University's Faculty of Engineering held the 1st International Joint Meeting of Global Environment and Energy Course on Dec.17 and 18, 2014. The presidents, deans, and liaison professors from the partner universities (46 people from 23 universities in 13 countries) were invited to participate in the meeting.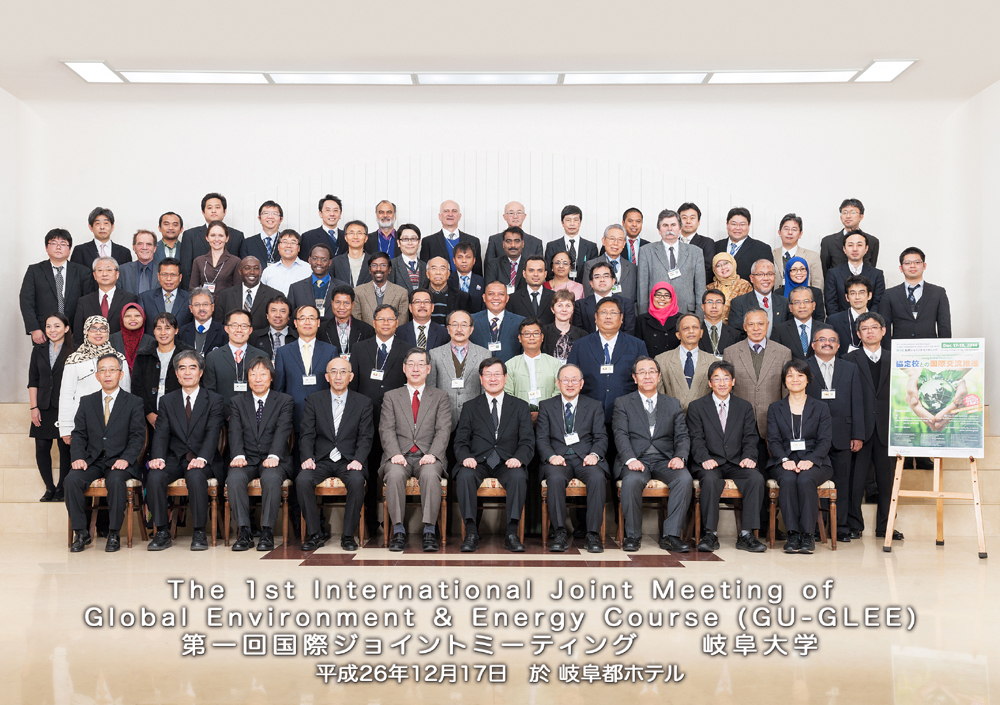 Day 1 Dec.17 (Wed) Gifu Miyako Hotel
Prof. Rokugo, Dean of the Faculty of Engineering and Prof. Moriwaki, President of Gifu University delivered the opening remarks, and Prof. Koketsu, Vice Dean of the Faculty of Engineering explained about GU-GLEE (starting in April, 2015).
The representatives from the partner universities gave presentations to introduce their university history, educational goals, curriculum, and international exchange activities. Finally the network development among the partner universities through this meeting and the planning for their students to study abroad were discussed.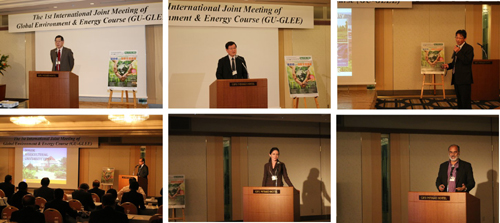 The evening banquet was successful. The participants enjoyed various performances such as taiko drummimg and Japanese flutes played by the drumming club of Gifu Sogo Gakuen High School, shamisen (Japanese traditional guitar) played by a graduate student of the Engineering School, and "Kitaguni no Haru" a Japanese song sung by the Rector of Bogor Agricultural University.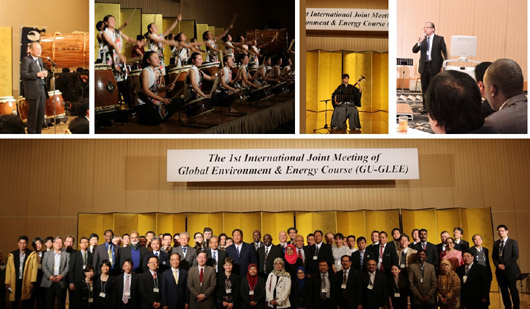 Day 2 Dec.18 (Thu) Room 201, Faculty of Engineering Building, Gifu University
As the societies and economy are globalized in recent years, universities are expected to nurture professionals with advanced knowledge in their specialties who can adapt to different languages and cultures. In the forum on Day 2, each university presented their efforts to promote their globalization (such as study abroad programs, curriculum development, scholarships, and various activities conducted by their international student centers), followed by extensive discussion on various issues that are important for further globalization.
In the closing ceremony, a joint declaration for further exchange development was issued upon agreement between each partner university and Gifu University.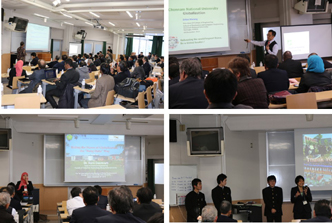 A gala was held on campus in the evening. The attendees actively exchanged opinions and information with each other to strengthen their partnerships. Indonesian students studying at Gifu University performed with songs and folk dance to entertain all the participants.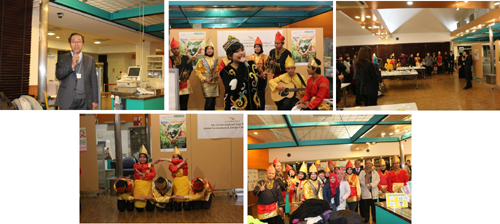 International joint meetings should be continued to further develop cooperative alliances among partner universities, to foster students with a cosmopolitan outlook and to enhance educational and research activities at each university.
#Gifu Shimbun (as of Dec.18, 2014) : "Gifu University, exchange beyond borders"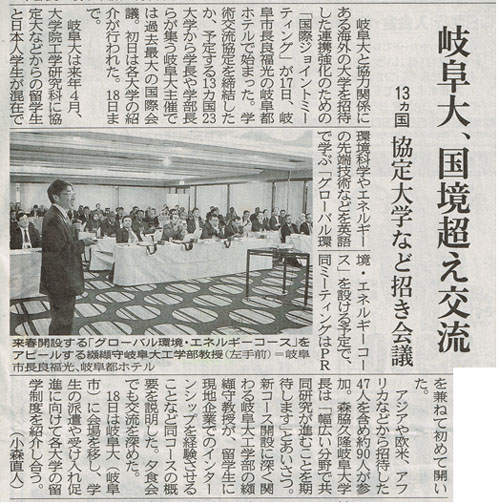 "Related files"
>> Poster of the 1st International Joint Meeting of Global Environment and Energy Course (
Pdf
; 730KB)
>> Program of the 1st International Joint Meeting of Global Environment and Energy Course
(
Pdf
; 84KB)
"Related link"