Faculty of Engineering, Gifu University renews MoU with Bung Hatta University, Indonesia (Nov. 26, 2020)
2020.12.03
On Thursday, November 26, 2020, the Faculty of Engineering, Gifu University (GU) and Bung Hatta University (BH) held a remote signing ceremony on Zoom and renewed our Memorandum of Understanding.
At the ceremony, Prof. Dr. Tafdil Husni, Rector of BH, Dr. Makoto Sugiyama, Vice-President of GU and Prof. Dr. Toshiaki Murai, Dean of Faculty of Engineering of GU made speeches, and then BH signed the MoU, which was witnessed by GU through the screen.
BH and GU started a mutual relationship between faculty staff 15 years ago, and concluded a MoU in July, 2015. Since then, we have actively been exchanging students for short periods. GU has accepted many full-time students from BH as well, and currently 7 graduate students are enrolled here. It is expected this renewal will further enhance the relationship between the two universities.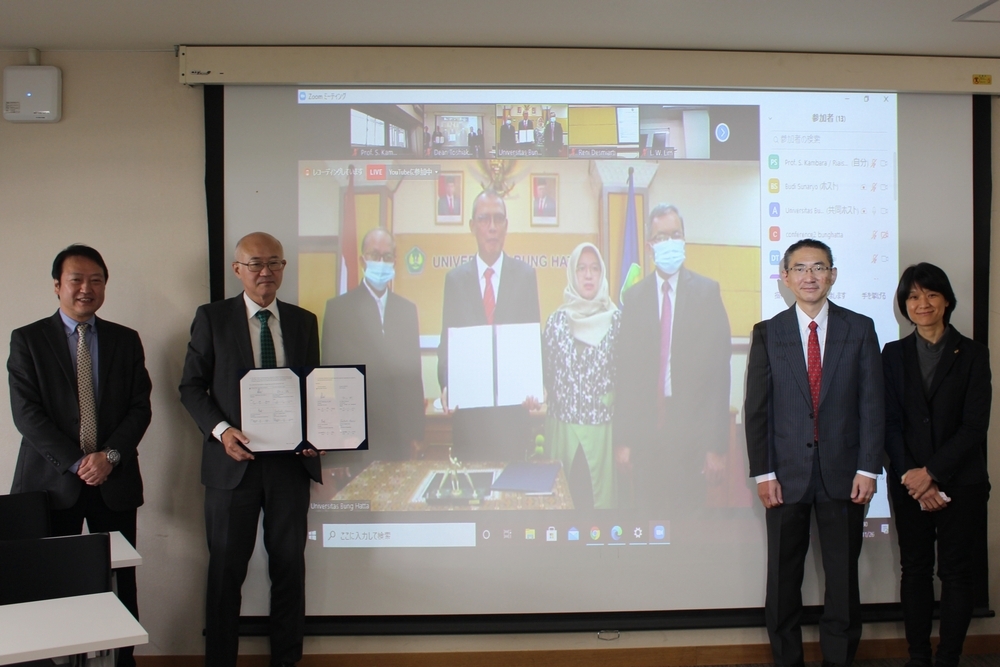 [Japanese]